VIRTUAL ANNUAL MEETING OF THE MEMBERS
Thursday, June 17, 2021
Login time opens: 10:30 a.m.
Business meeting begins: 11:00 a.m.
This year's Annual Meeting of the Members will once again be held virtually via Zoom. The election for the East-Central Iowa REC Board of Directors will get underway May 17, when voting opens, and continue until June 14.
In today's challenging environment, cooperative leaders carry a significant responsibility. Over the past year, we've been reminded how incredibly essential our utilities are. ECI REC is blessed to have a Board of Directors that is prepared to not only power through obstacles, but is also excited to find ways to power possibilities.
"Members, your vote does matter! While we will not yet have the opportunity to gather in person and vote, we've extended our voting window this year, and we are offering members three ways to cast their ballots," said CEO Teresa Floyd. "We hope you'll join us for our livestream and take part in guiding our Cooperative's future!"
We've created a page on our website dedicated to the Annual Meeting of the Members.
ECI REC also wants to highlight the efforts of our Nominating Committee, who met virtually this year as they worked to make this election possible. Thank you to: District #1, Robert Hanson; District #2, Peggy Bearbower; District #3, Gerald Selken; District #4, David Inman; District #6, Chuck Mazur; District #8, Randy Merkel; District #9, Dan Sperfslage; and District #10, Carl Dodge.
How Do I Attend?
On June 17, visit the Annual Meeting of the Members page. Look for a green JOIN NOW button. The virtual meeting room will open at 10:30 a.m.
How Do I Vote?
On May 17, ballots will be mailed and online voting will open. All votes—online and mail-in—MUST be received by June 14.
Mail - A ballot will be mailed to every member with a self-addressed and stamped return envelope.*
SmartHub - Log in to SmartHub at https://ecirec.smarthub.coop and click VOTE NOW. Please note: SmartHub voting must be done in a web browser, not the SmartHub mobile app.
Online - Click the blue VOTE NOW button located on the home page of our website. Enter your voter number and election passcode, which were listed at the bottom of your mailed ballot. Follow online voting instructions.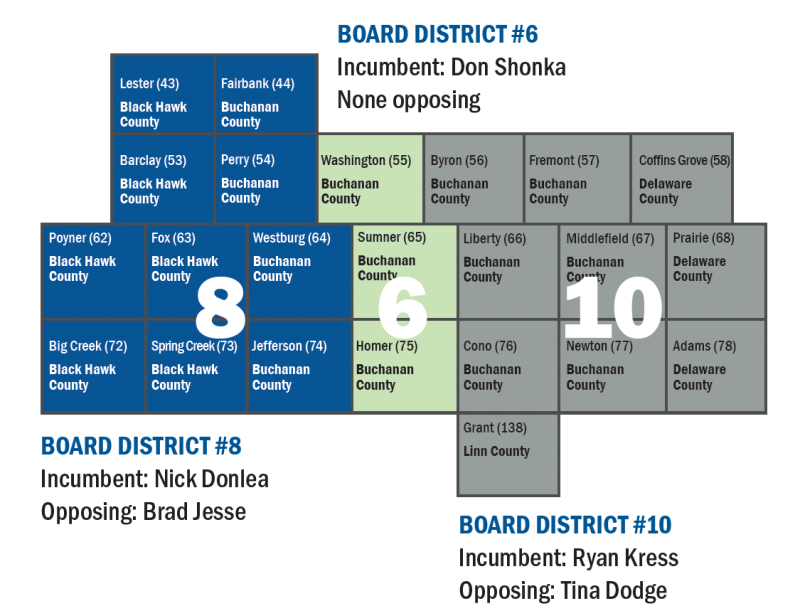 Are There Prizes?
Of course! Bill credits and two electric leaf blowers will be given away. Attend the virtual meeting for a better chance to win, because one leaf blower is reserved for attendees only!

*ECI REC partnered with Diamond/OSG to administer the 2021 Annual Meeting mailing and ballot validation processes. They will tabulate all the ballots, both paper and online.